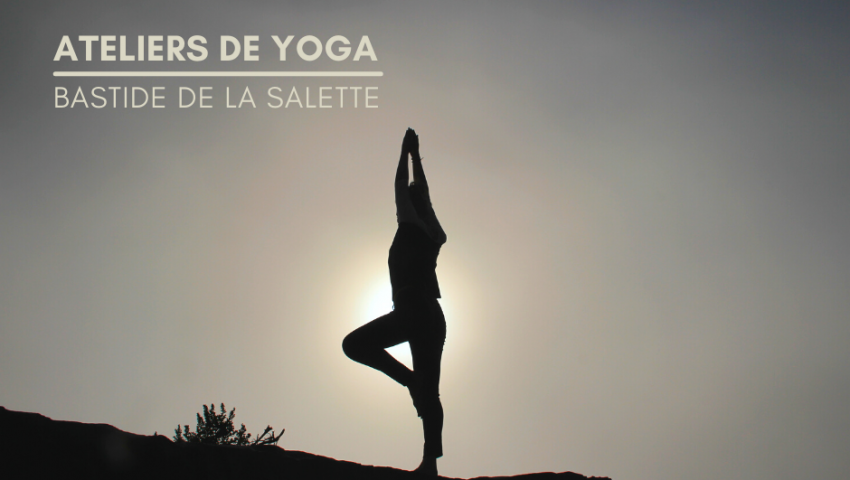 Practicing yoga at the Bastide de la Salette is to offer yourself a space-time, a bubble of well-being in our lives.
Everything has been designed for a simple and pleasant moment in the natural setting of the Bastide de la Salette, a green and peaceful setting out of sight. The courses take place:
outdoors when the weather is nice and warm for a practice under the blue sky where only the songs of the birds are distracting.
or indoors in a large bright room.
group lessons in very small numbers – 6 people maximum – adapted to the time of day, to the seasons, to the daily needs of the group.
or individual therapeutic courses or not totally personalized but according to the desires or needs of each:
support / compensation for other sports activities golf, runing, …
resumption of gentle physical activity
work on the posture of straightening in his daily life
pregnancy support
low back pain, anxiety, insomnia, …
Why practice yoga?
The practice of yoga is possible for everyone, without physical prerequisites and without organizational constraints. Yoga helps reduce stress, improves the quality and control of breathing. It also helps improve concentration, while strengthening your body and muscles in depth.
An activity that also allows you to take time for yourself, where everyone can find, or not, spirituality, benefit, philosophy, relaxation and well-being.
A complete activity, which adapts to everyone.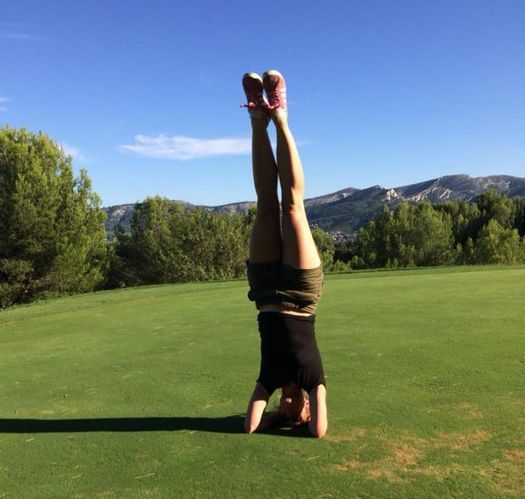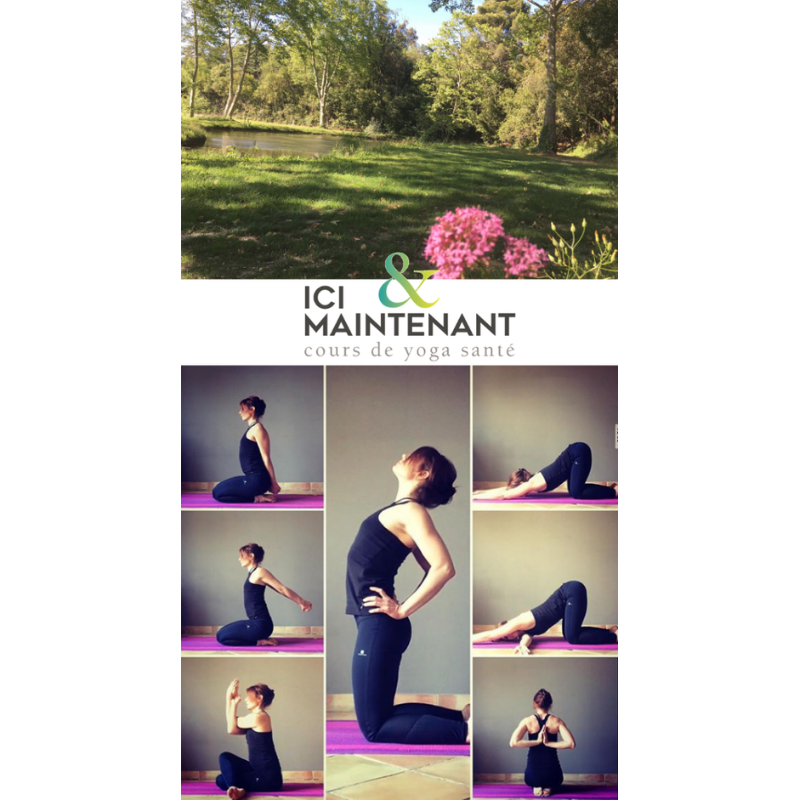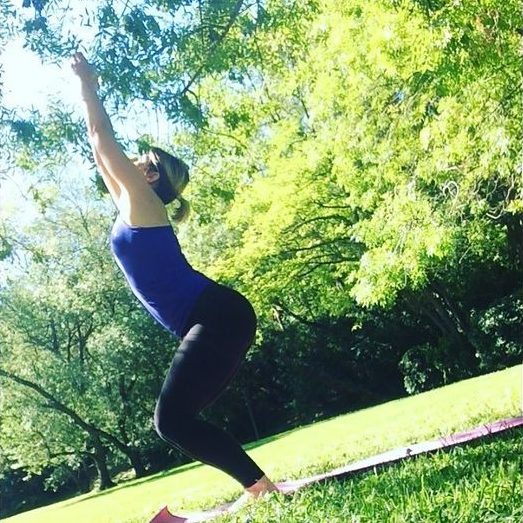 Yoga classes are taught by Nathalie, a yoga teacher with a university degree in yoga and health.
She draws from the yoga "toolbox": breaths / postures / sequences of postures / visualization / relaxation / meditation, to adapt and provide each person with simple, accessible exercises that allow immediate well-being.
It is also an opportunity to take ownership of the practice and to make yoga more than an activity but a real way of life.
Courses on registration / Prices:
Group lessons with no time limit: € 20 / lesson or 10 lessons package at € 160 (€ 150 for members of Golf Bastide de la Salette)
Individual lessons: €40 / lesson or 5 lessons package at €160  (€ 150  for members of Golf Bastide de la Salette)
"Treat yourself to a moment of calm, silence, nature … a simple pleasure to be consumed without moderation"