Practise and improve your golf on the outskirts of Marseille
Golf Bastide de la Salette has all the facilities you need to practise, warm up, learn how to play golf or enjoy a round or two. You can hire your equipment from the proshop.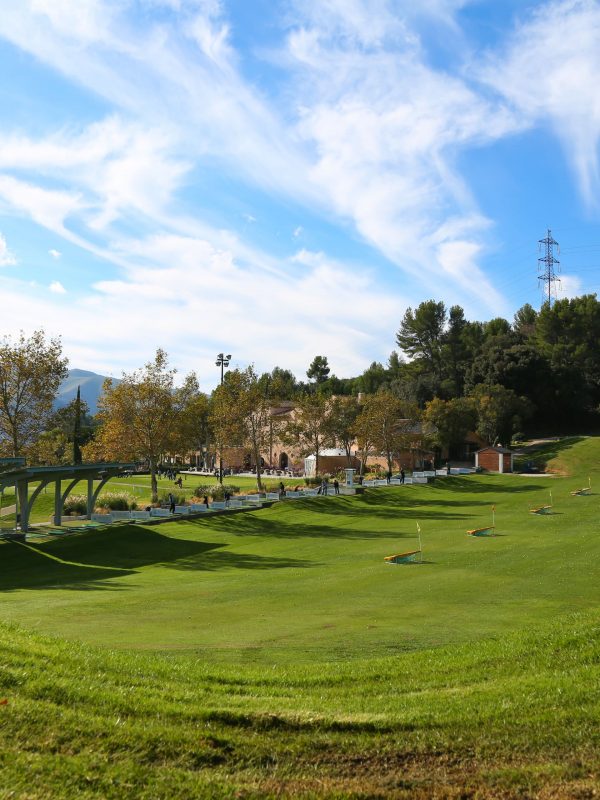 Driving Range in Provence
The public driving range of Golf Bastide de la Salette welcomes you every day, continuously according to the opening hours of the golf course. You will be able to have a hundred training stations, fifteen of which are covered. With a length of 250 meters, the practice also has baskets, targets and distance markers. The front driving range is the driving range located next to the club house. The rear driving range has been completely refurbished with carpets and new furniture, it is located at the bottom and opposite the front driving range. You can buy your buckets of balls individually from the machines made available to you at each driving range or buy packages of buckets of balls from reception (our prices are indicated below).
TrackMan Range golf simulator in Marseille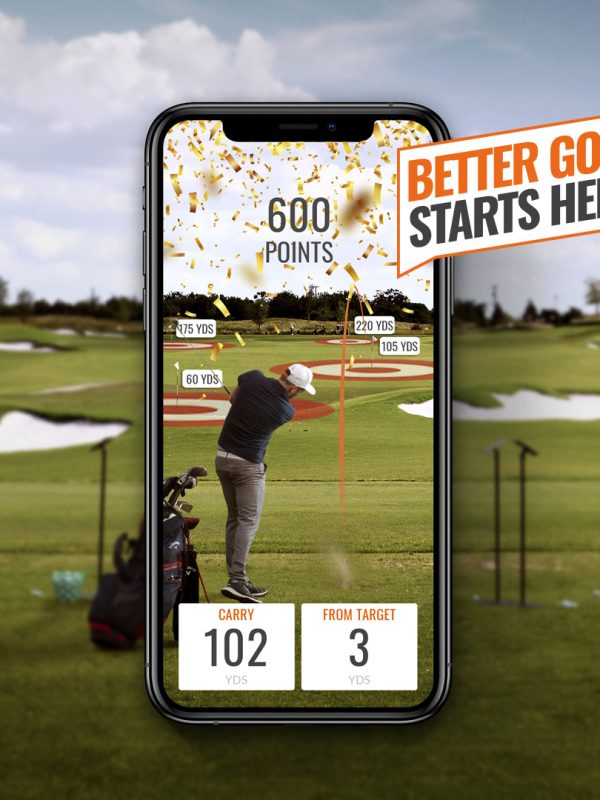 A new connected way to play golf, live the new fun and interactive experience accessible to everyone in Marseille.
The Trackman Range device is state-of-the-art technological equipment that combines a performance measurement tool and interactive entertainment suitable for everyone.
Accessible and easy to use, the TrackMan golf simulator allows everyone to play golf by analyzing game data.
Due to the radars placed in the practice area and the 3 game modes, the Golf Bastide de la Salette golf simulator in Marseille allows everyone to train, have fun or escape.
Your connected training with TrackMan Range technology in Marseille:Take advantage of real figures and measure your distances (ball range, total distance, launch angle, initial direction, ball speed, high point of the trajectory, dispersion, distance to the flag). Analyze your performance and calibrate your clubs. Thanks to technology, your training time is transformed into knowledge on the course. You can memorize all your sessions in your virtual notebook.
An entertaining golf simulator in Marseille:Alone, with friends or family, challenge yourself, organize your moments of relaxation in nature in the heart of Provence. Take to the game and practice golf in a fun and relaxed way. The fun and interactive games are accessible to young and old, beginners or experienced players. An excellent way to practice an outdoor activity while improving your game. Ideal for your private and professional events.
Traveling from the Golf Bastide de la Salette driving range in Marseille:You can train and play on mythical and distant courses. The TrackMan Range golf simulator allows you to access, without leaving Marseille, the course of other French and international golf courses. No need to fly to play on the golf course of the next Ryder Cup, on the National Golf, or on other courses in Germany or Canada. It's virtual, but it's incredibly real.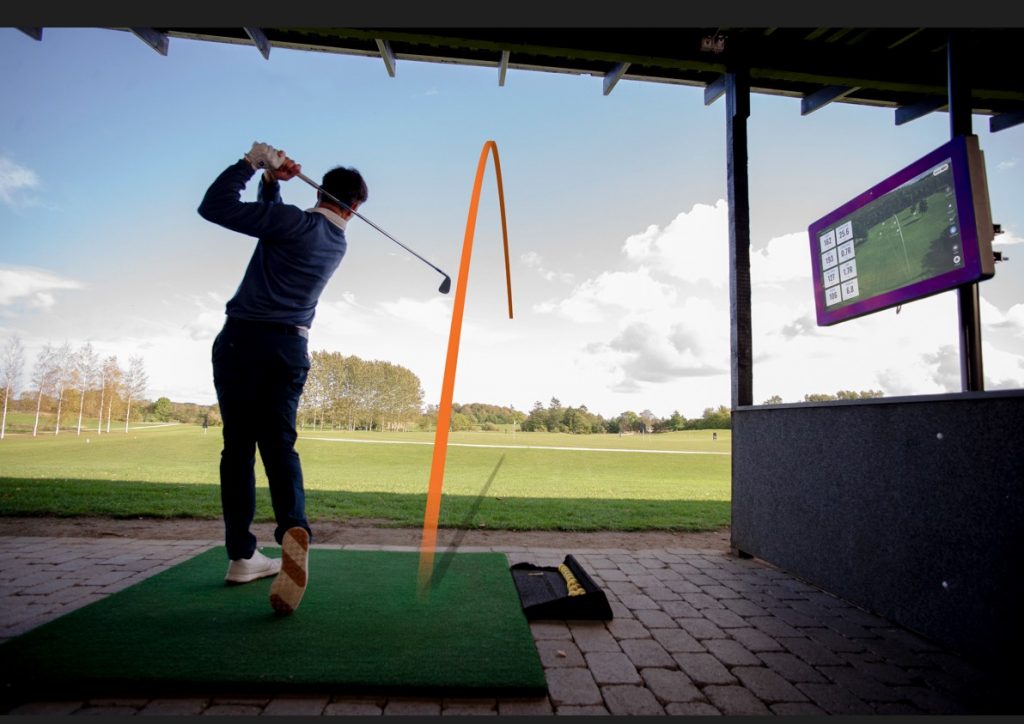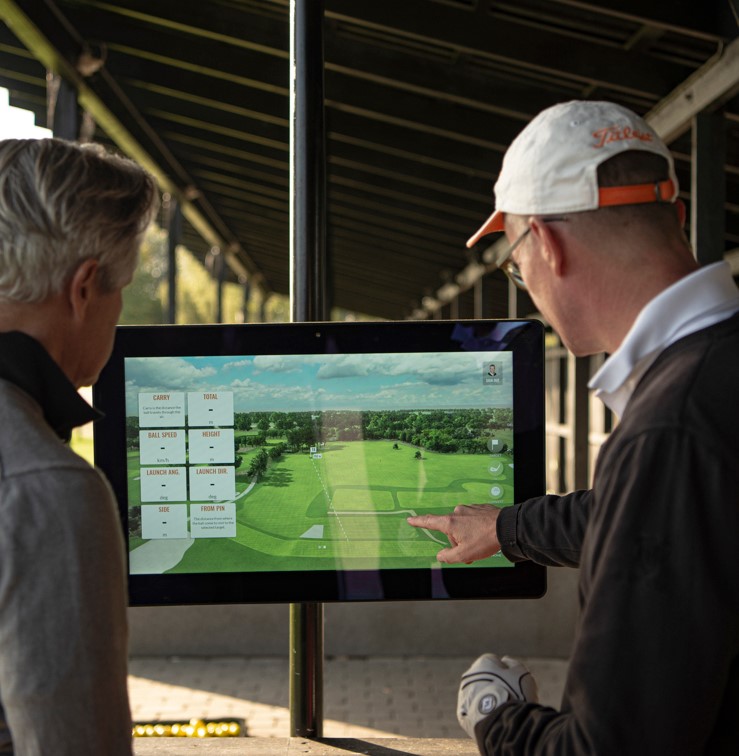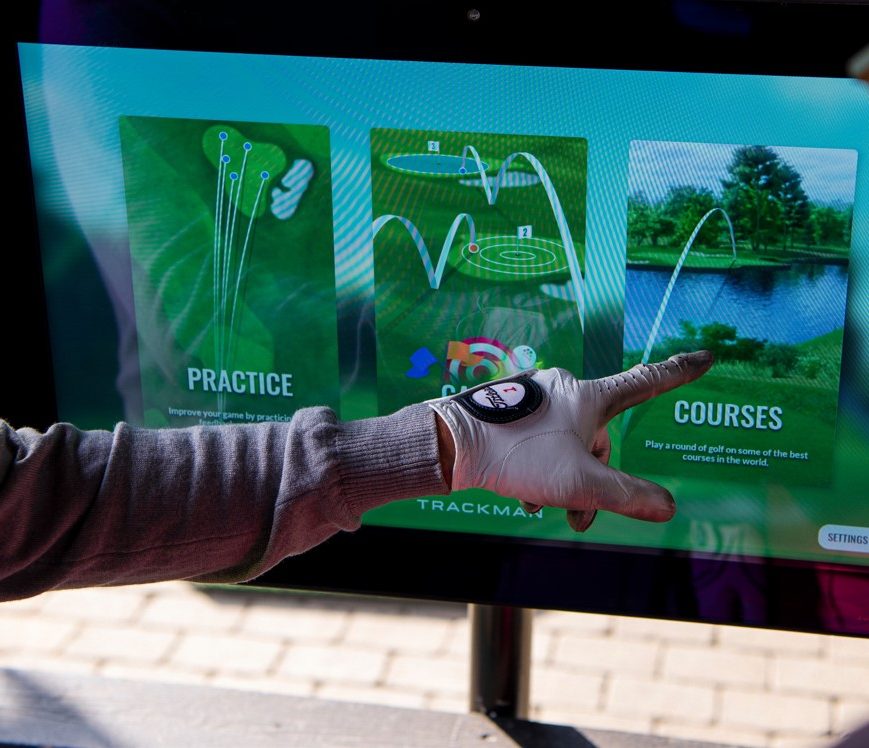 TrackMan Range at the Golf Bastide de la Salette driving range
TrackMan technology adapts to your desires, whether you want to focus on your game and its analysis while training to improve your game, entertain yourself alone, with family or friends, or whether you want to escape virtually on one of the most prestigious and legendary courses in the world. All this is possible with the golf simulator in Marseille!
A simple and complete new experience of golf practice to try without delay.
The use of the TrackMan Range golf simulator is free to access at Golf Bastide de la Salette, all you have to do is take your bucket of balls and sit on one of the shooting ranges equipped on the front driving range, i.e.:
On a computer equipped with a screen, all you have to do is choose your game mode and follow the instructions.
On your phone or tablet using the tripods provided. Download the application then let yourself be guided.
Registration or the creation of an account is not mandatory to take advantage of the system but it will allow you to keep your data. There is no additional charge for using the golf simulator.
Golf instructors trained in the system remain at your disposal for discovery or learning sessions. The TrackMan Range does not replace the teacher, they complement each other. The golf instructors also have at their disposal individual and nomadic TrackMan 4 equipment to follow you on the course and study your performance with even more precision.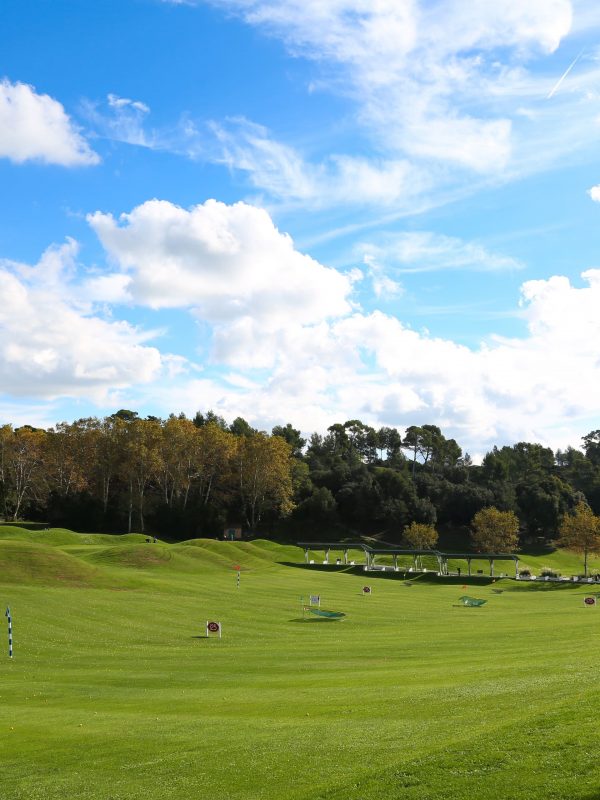 Golf Bastide de la Salette features a 7-hole compact course (25 m to 65 m, par 21).
Located near the driving range, it's the perfect place to supplement your training, improve your technique or start playing golf.
The compact course can be accessed by club members and Salette Pass holders free of charge. Visitors can choose from two different subscriptions to meet their needs.
Our driving range and compact course prices*
Driving range
Front
Back
50-ball bucket

Front

€6

Back

€6

A double bucket

Front

€10

Back

€10

Formula 1

Front

€20
(4 buckets)

Back

€20
(5 buckets)
Formula 2

Front

€36
(8 buckets)

Back

€36
(10 buckets)
Formula 3

Front

€48
(12 buckets)

Back

€48
(15 buckets)
Compact golf course
Prices*
Green Fee (day access)

Prices*

€20

Booklet 5 Green Fees (compact)

Prices*

€75

Booklet 10 Green Fees (compact)

Prices*

€119

Individual annual subscription

Prices*

€499
*2023 prices, subject to change without notice
You can buy one of our packages from the golf club reception. This allows you to fill your bucket at any time from one of the two ball dispensers located at each driving range.
Electronic top-up at the golf club reception:
– Directly onto your ffgolf handicap card
– By redeeming your voucher with barcode. Another way to practise on driving range 2 and save 20% on each bucket of balls.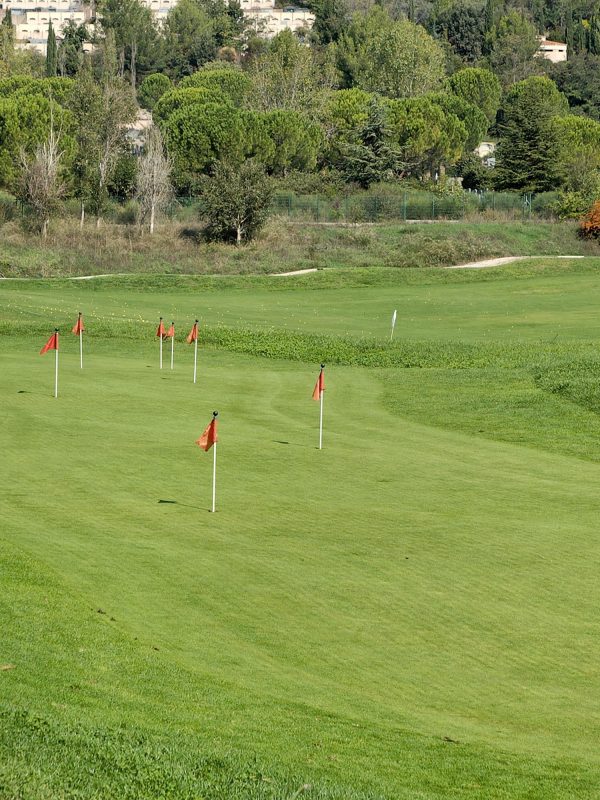 Two putting greens (one of them right next to the restaurant terrace), practice bunkers and approach areas are all available for you to practise on and improve your game.
Our 8 golf instructors can offer you lesson packages to suit your needs. Feel free to contact them.