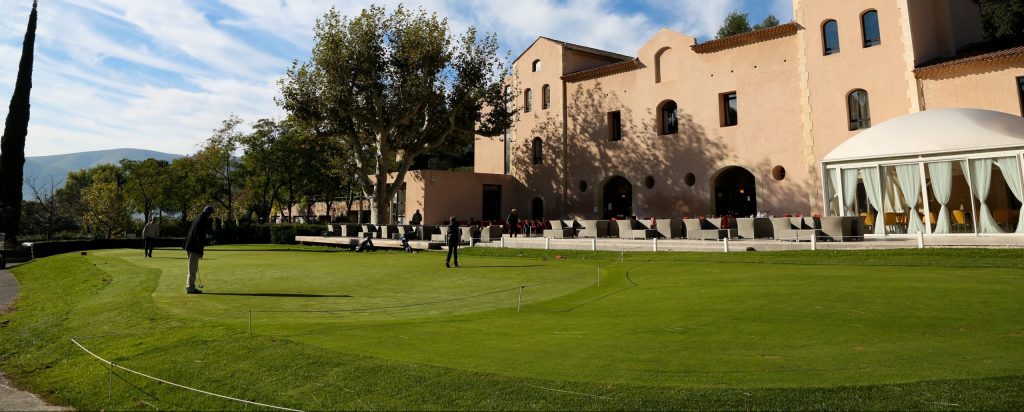 Your family reception at Bastide de la Salette
Organise your private event in a unique setting surrounded by nature at Bastide de la Salette in the heart of Marseille. For more than 25 years, Bastide de la Salette has been hosting private events from christenings, birthday parties, family receptions and graduation cocktails as well as wedding anniversaries, Sunday brunches, holy communions, retirement parties and family reunions.
The team at Bastide de la Salette are happy to host the special events in your life and offer you their advice and experience.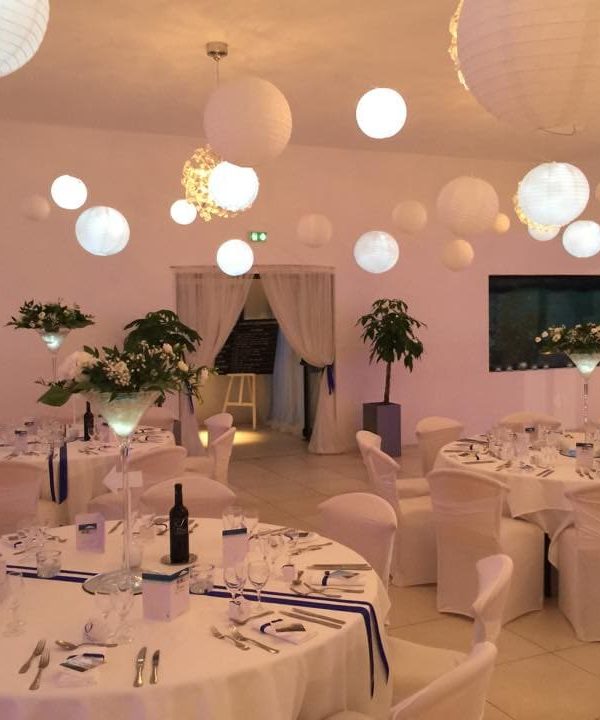 A unique setting for your private reception in Marseille
On the outskirts of Marseille, at the foot of Marcel Pagnon's beloved hills and 10 minutes from the Vieux Port, you can hold your family reception in a stunning Provençal farmhouse set in 70 hectares of greenery. We will make sure your event is an unforgettable experience in an idyllic setting and reflects your personal style. There will be a private area dedicated to your event: the terrace, the verandah, the La Salette restaurant or our reception room, which accommodate between 10 and 180 people. Our services can be customised to meet your needs.
Organise your private reception at Bastide de la Salette and enjoy:
– Easy access and parking with our free private car park offering 150 parking bays
– A naturally lit private dining area in a country setting, tailored to your number of guests
– A bespoke catering package to meet your needs
– The option to organise and book a 1-hour or 1½-hour golf initiation session for your guests led by a qualified instructor during your reception at Golf Bastide de la Salette. See prices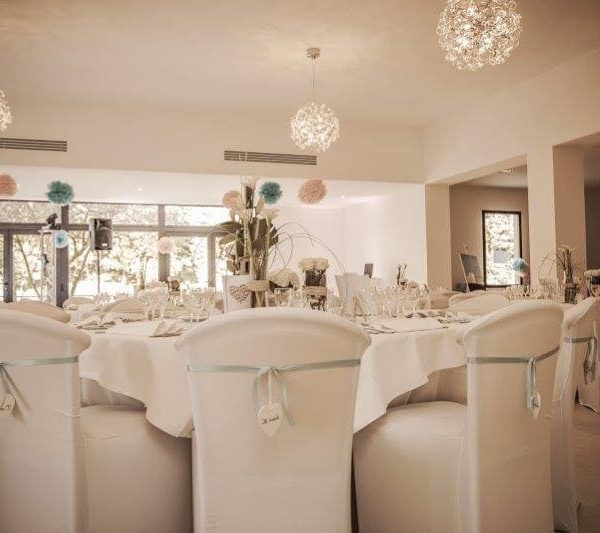 Your family gathering in Marseille
We offer a variety of different options for aperitifs, cocktails, menus, buffets, brunches, birthday tea parties and more. We work with you to create the package that best meets your expectations and your budget.
We offer group catering services for a minimum of 10 people, with a maximum of 180 people for a sit-down meal and 250 people for a cocktail package. We take group bookings for lunches and dinners (30 people minimum). All our meals are homemade on site by our head chef and his team. As we are a dining establishment, outside caterers are not permitted and we do not hire out rooms only.
Please feel free to contact us if you need any further information or would like to enquire about availability or visiting our venue. We would be delighted to see you and are always happy to tailor our services to meet your needs.
Contact
Contact our sales team for information and bookings
Contact us
Your wedding at Bastide de la Salette
Are you looking for an exceptional venue for your wedding in Marseille? Our Provençal farmhouse, just 10 minutes from the Vieux Port in the 11th arrondissement, offers an idyllic setting surrounded by nature, along with a complete package of services.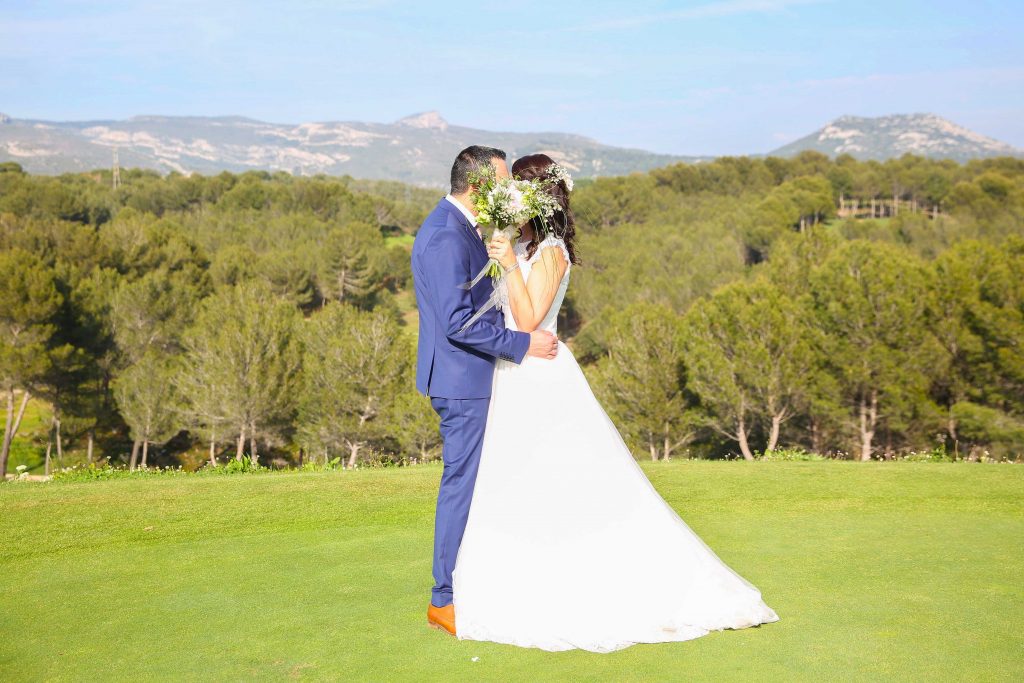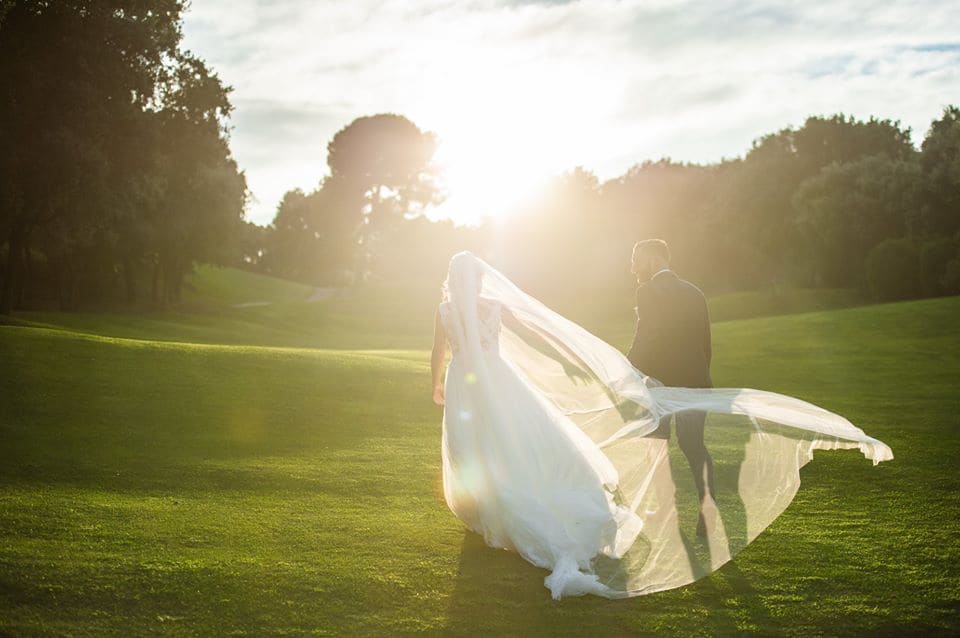 An exceptional wedding in Marseille
We have been organising unique and exceptional weddings for more than 25 years.
Bring your guests to celebrate your wedding at Bastide de la Salette, a leafy setting surrounded by nature in the heart of the hills so often written about by Marcel Pagnol.
Your wedding is important to you and to us, so you can be sure it will have our undivided attention. We have made the decision to only hold one wedding at a time.
When you organise your wedding at Bastide de la Salette, your guests will enjoy an idyllic setting with easy access and plenty of parking. Once the administrative and religious formalities are complete, you can take advantage of the golf course's 70 hectares of parkland to take your wedding photos. 
You can enjoy an aperitif or make your toast on the terrace of our typical Provençal farmhouse, overlooking the greens of the Bastide de la Salette golf course.
The 270 m² reception room will be made available to you the day before and accommodates up to 180 guests. It has a private entrance and a private terrace with a view of the golf course.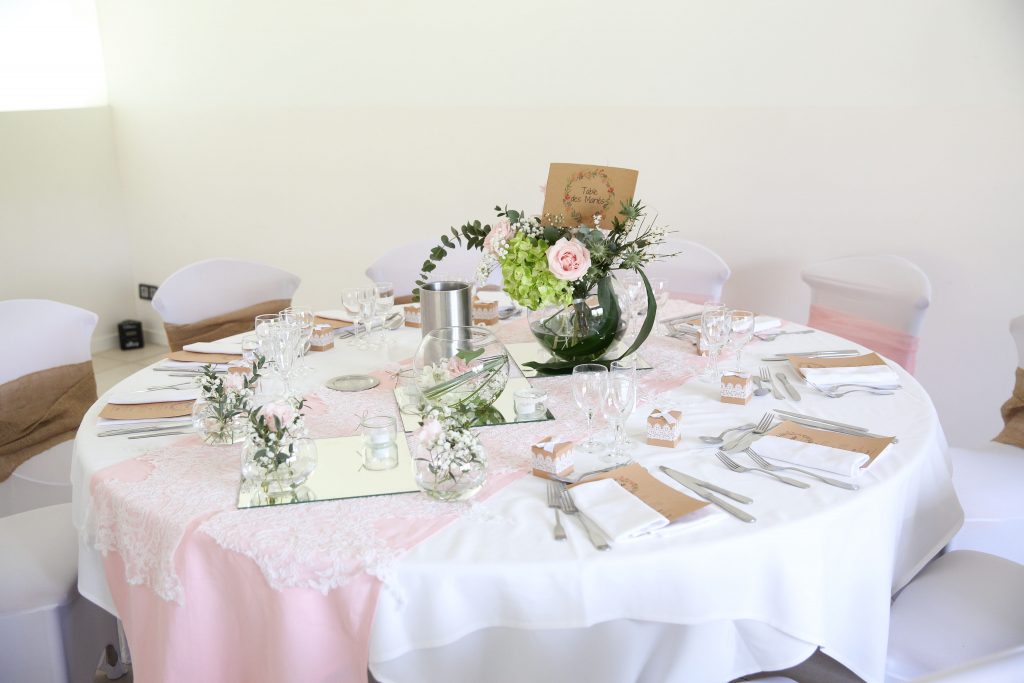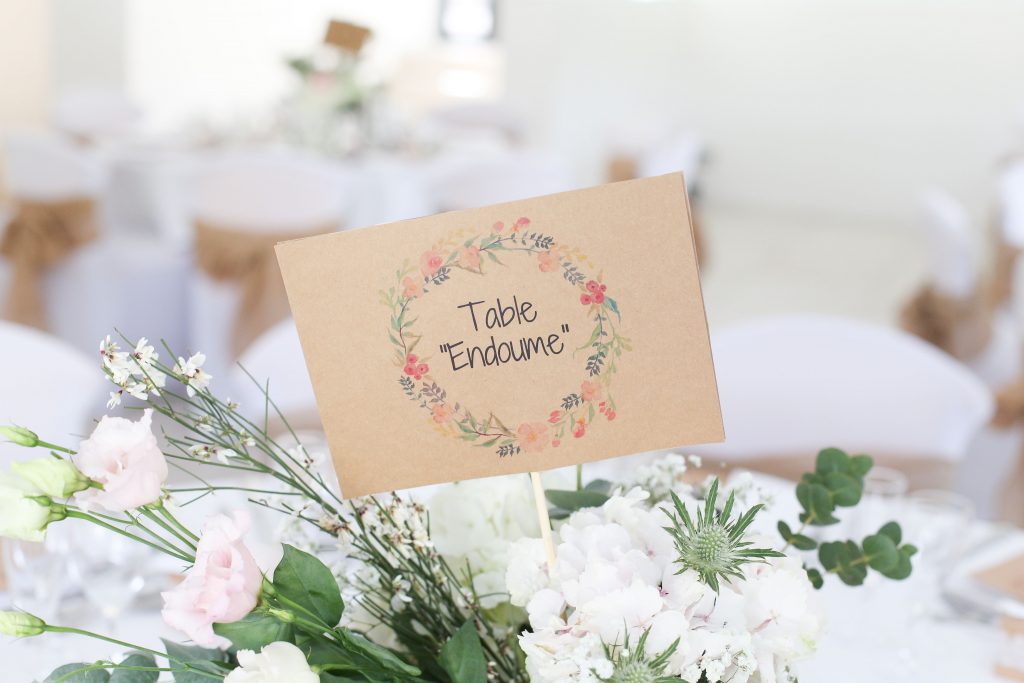 We have developed a complete wedding package based on years of experience and we will ensure that your wedding in Marseille is tailored to your every need. You can count on our expertise to make your event a success.
We pride ourselves on the fact that every wedding held at Bastide de la Salette is unique and reflects the bride and groom's style and preferences.
When you organise your wedding at Bastide de la Salette, you are choosing a quality catering service. As a dining establishment, our wedding package includes a full catering service.
Because we are a restaurant, outside caterers are not permitted and we do not hire out the room without providing the catering service.
A team of professionals at your service
When you organise your wedding at Bastide de la Salette, you can count on our team of experienced professionals to help you plan your reception, from its preparation to the morning after. We are here to help. A single contact person will work with you on your event and do everything needed to give you the wedding of your dreams.
Contact
Contact our sales team for information and bookings
Contact us